History & Team
Our company was established in 1989-  in the middle of the " "Oldenburger Land".  Oldenburg countryside is one of the most traditional horse breeders areas; started century's ago and is still horse country no. 1 in Germany.
The manageable size of the barn, paddocks and grassland, light and air-flooded stables, give our horses a friendly, fair and healthy home.
Our atmosphere  indoor , a 60 x 20 outdoor-arena ( all footing by "Der Grüne Sand", Peter Wernke ) , a second outdoor-arena with some fences and the grass-footed 800-meter racecourse , give us great, different daily possibilities to work, train and enjoy our work with the horses.
Possibilities to build the training up step by step, guided by the classical training-scale ("Skala Der Ausbildung " )
We want the strengths of talented horses ,  so riders & horses can  enjoy their work, their challenges, their shows , just their times together – this a passion, a lifestyle and more – and we enjoy to be part of  this community – and we love to work for all this.

VIOLA ABRAHAMS                                                     

– Chief executive officer & management –
Born and grown up in Lower Saxony in the city of Oldenburg, near the North Sea, Germany, Viola was fortunately since her childhood growing up with horses.
Gifted step by step with different fantastic trainers , trusting breeders and owners , guided and influenced by very experienced trainers around in the Oldenburg-horse-community as well, Viola had and has the pleasure to build up her own business with horses and humans : exactly what  she love most

HANS ABRAHAMS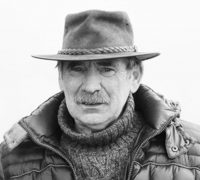 – Operations management & accounting –
He throws the shop … with lots of "know-how", craftsmanship, unconventional ideas and a high commitment to the stable and the office. His hospitality for customers and our team are legendary!
His motto is:
"Coffee and more keep body and soul together!"

GÜNTHER HEIN
-German Bereiter as Master-
For many years, he has brought our trainees to the successful conclusion. His expertise is appreciated by us!

LORENA MUCIGNAT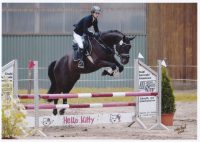 – German Bereiter –
After three years of apprenticeship (learning-process) at our place, after a successful final examination in Warendorf than, she became a full employee here in our business and is a strong part for what we stay for. Loved by horses and customers. Her next goal is the examination of the horse economist = German Bereiter Master.
She speaks fluently Italian and English.