Today we brought our mare Catorkja aka Wanda, * 2014, brown, from Cennin x Duntroon, home after successful riding in Taylor Dressage. After the broken leg of Viola, Taylor Dressage jumped in immediately and has our mare excellent and gentle on the motto of David:
The first weeks and months are often the most important . Either you set the course for further training,
or  the next years busy correcting the mistakes.
ridden.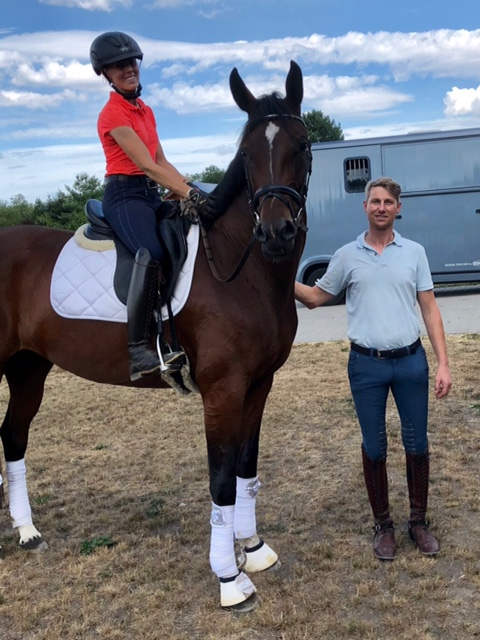 Many thanks to David, Olli and Vicky, you all did a great job.